Business Hours:
Monday 7AM–8PM
Tuesday 7AM–8PM
Wednesday 7AM–8PM
Thursday 7AM–8PM
Friday 7AM–8PM
Saturday 9AM–6PM
Sunday 7AM–5PM
Pool Contractor In Encino, Ca
All County Pools & Spa Inc is proud to be the pool company that serves the community of Encino. We help homeowners with pool installation and remodels in Encino every year. If you are looking to move into a scenic town with a rich history, a high safety rating, great schools, and even greater weather, Encino, California is the place for you. 
Encino, whose name means 'Oak Tree' in Spanish is nestled in the San Fernando Valley which lies in the greater Los Angeles area of California. Located east of Tarzana, Ca, and west of Sherman Oaks, Ca, it is the perfect place to call home. We are honored to be the top-rated pool contractor in Encino, and love the area we service. 
With these temperature levels, as a resident of Encino, you will definitely need a way to cool off when the heat levels are through the roof. Most times, even cooling units don't cut it in Encino. 
Furthermore, the best way to stave off the heat? Installing a pool in your yard. This is where the services of All County Pools and Spa – The top pool contractor in Encino and the greater LA area come in handy.
What Services Does All County Pools and Spa Offer?
At All County Pools and Spa, we are your neighborhood experts on all matters pools. Also, for years, we have been providing Encino residents with quality and durable pool solutions. We offer a wide range of services including:
A pool is not only a great way to cool your body when it is hot, but it is also one of the best home improvement solutions not to mention with a pool, you get a great place to lounge and entertain guests.
At our firm, we specialize in the design and installation of all types of pools. Also, whether you need an Olympic pool, infinity pool, above-ground pool, underground pool, or any other type of pool of whatever size, we will install it for you.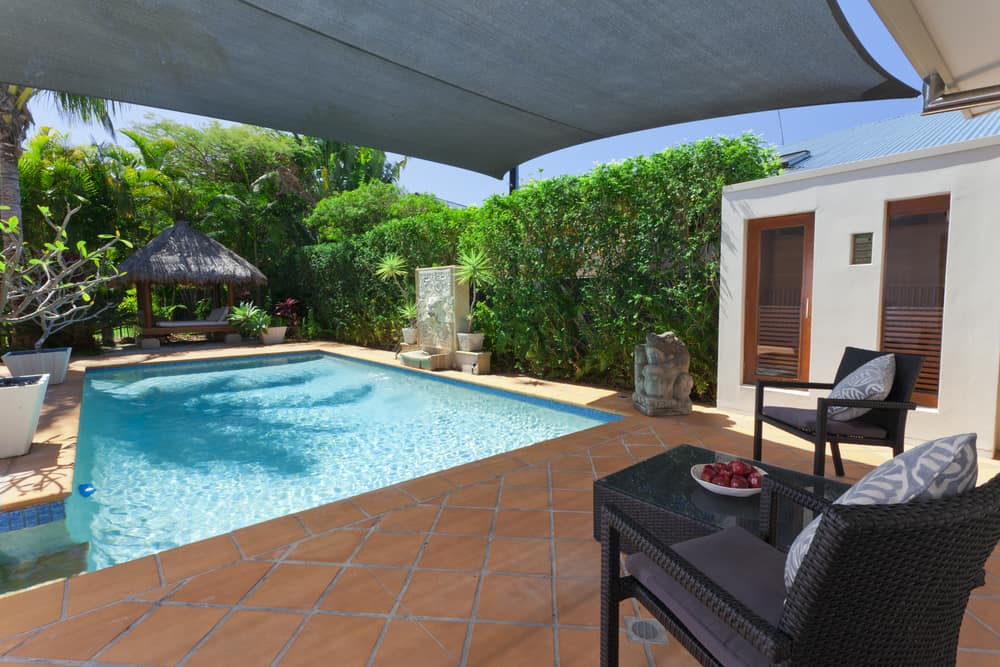 If you already have a pool and want to change the design, we provide quality pool remodel in Encino. Additionally, we are expert in providing pool remodeling services to all types of pools that suit client specifications and would be proud to give you the pool of your dreams.
Is your pool looking dilapidated because of old age or being damaged? We can return it to its original alluring appeal and in the process help you avoid damaging your yard. Also, we provide quality pool resurfacing in Encino with all types of materials and you can bet we have the best rates in town.
If you want to give your pool a smooth interior so as to improve its aesthetic appeal or make it more comfortable for swimmers, we offer pool plastering services for pools of all sizes.
No swimming pool area is complete without a uniquely designed lounging area. At All County Pools and Spa, we custom design and install pool decks based on customer requirements. On calling us, we will help you get an alluring place to sun yourself after taking a dip. 
We can also design and install your pool deck. We do so in such a way that you get more space to entertain guests around your pool. Additionally, when it comes to our pool deck installation services, your imagination is the limit.
The services listed above only form a small part of the wide range of services we offer at All County Pools and Spa.
If you are pondering on the best way to transform your backyard for more functionality and better aesthetic appeal, we can help you out. Also, apart from being the premier pool contractor in Encino, we are highly skilled in designing and implementing yard landscapes.
At our firm, we believe that you should be able to carry out unique home improvement projects on your property without breaking the bank. Furthermore, for this reason, we have the most affordable and competitive rates in town.
If you were looking for the best pool contractor in Encino, your search ended the moment you found us. Lastly, for unique, durable, and affordable pool solutions and landscaping solutions, give us a call today.
View Our Latest Pool Projects