Patio Cover Installation in Los Angeles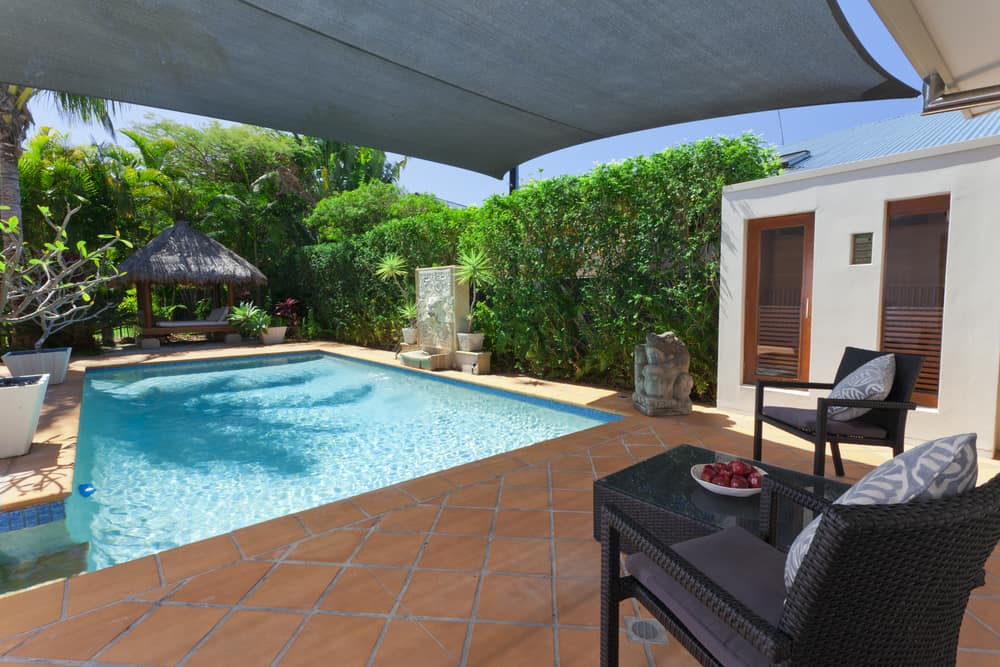 Patio Cover Installation In Los Angeles
In Los Angeles, Ca, people love the sunshine. Also, not only do they enjoy it while they are at the beach or outdoors checking out the scenery but they also love it at their own homes. Furthermore, they love to sit on their patios, wade in their swimming pools, or enjoy their hot tubs. 
Spending time outside and enjoying your newly renovated outdoor space is truly the best way to enjoy your time. These patio covers can provide you with the perfect shade so that you can continue to stay outside and enjoy the fresh air. Our team of talented and trained installers will keep the area clean and make the process easy. 
We Install High Quality Patio Covers
Our company All County Pools Spa Inc. is proud to help the residents and business owners of Los Angeles, Ca. Furthermore, we make and install the highest quality of patio covers in the industry.
We build all kinds of covers that will fit with all types of budgets. From Modern design to traditional lattice patio covers. Also, our customers love the work that we do for them. Additionally, they proudly recommend us to other people that they know on a regular basis.
Moreover, they tell their family, friends, coworkers, neighbors, and more about what we can do so that they too can benefit from our exceptional service. Also, we are a company that puts our customers first and we believe in the hard work that lets us accomplish this. Lastly, day in and day out, we are there for our customers when they need us.
Talking To Our Experts About Patio Covers
When you want to get a great, high-quality patio cover, you will first begin by speaking with one of our experts. Furthermore, you can ask them anything that you need to. Additionally, they will give their advice based on years of solid experience in the field. 
Also, from the beginning of the process of making your new patio cover until the end of the process, you are a part of it all. Additionally, you will be able to watch as our experts go to work in order to create an outstanding patio cover that you will be proud of.
Great Customer Service When Installing Patio Covers
If our customers ever have a question that they need to be answered, all they have to do is ask us. We have a team of professional that are experts in the field. Also, they will have the answers that our customers will need at any given time. 
Likewise, do you have a problem, issue, or concern? We are able to handle them in a short period of time. Also, the satisfaction of our customers is always our first priority. Moreover, you know that you are in good hands when you do business with us.
Our Prices Are Fair & Affordable
We take pride in offering our customers a great product at a reasonable price. Our patio cover costs are much lower than our competitors making them the perfect addition to any backyard. Also, in the industry, we are more competitive than other companies and our customers are more than pleased at our pricing because it is fair. Additionally, since our goal is to make sure that our customers love what they receive from us, we are all about customer satisfaction.
When we build your patio cover, you will be impressed. You won't have to worry about anything except allowing us access to your yard so that we can install a patio cover for you. Also, call us today so that you will be able to see just how beneficial the patio covers that we build will be for you. We can help answer any questions you have and schedule a free estimate and consultation. 
It will be something that you will be extremely proud of. Additionally, when it is completed, make sure that you have guests over so that they can see how wonderful your patio looks with its new cover. Lastly, they will love it and enjoy all the fun that you all can have by getting together. 
View Our Latest Pool Projects